€ 269,00
| | |
| --- | --- |
|   Brand | Christian |
|   Material | Silver 925 Sterling |
|   Gem | Stichtite |
|   Shape | Twisted |
|   Detail | Handcrafted |
|   Finishing | Doublé |
|   Length | 26 mm |
|   Size | 20 |
|   For | Women |
|   EAN | 8719878004837 |
Available in any ringsize
Email to a friend
Silver ring with raw stichtite stone
This silver ring with raw stichtite stone is a beautiful and unique piece of jewellery.
Silver
The silver in this ring reflects light in a beautiful way. Silver jewellery always has a fine white sheen. The shine of silver makes silver jewellery popular. All our silver jewellery has a silver content of 92.5% (Sterling silver). This is guaranteed by a stamp in the jewel with the number 925. Silver is a noble metal and that makes it so beautiful to wear as a jewel.
Special design?
Do you have a special design in mind? You can engrave your name, initials and your own symbol in your ring with our special engraving service. Do you have a special idea that you would love to have carried out? The jewellers and goldsmith of Christian can implement all of your ideas and designs. We always make a free 3D sketch in consultation with you so that you can see the design directly. You can also choose a gem of your choice in a ring that suits you exactly. Give your personal wishes with the order and shine with your special design.
Purchase
Do you like to wear unique rings? Order your silver ring with raw stichtite stone via atelierchristian.nl!

Christian is a modern jewellery brand known for its luxurious but affordable jewellery. The Christian collections are popular for their quality and unique designs. Christian has been a innovative brand for over 45 years.
Collection
The high quality jewellery collection is manufactured by the use of traditional methods. Jeweler and Goldhsmith Christian offers you the newest collection for guaranteed the best price. Shine today with a Christian ring, bracelet, watch or other jewellery.
Juwelier
Jeweler Christian at the Wemenstraat 55, since 1974 Hengelo specializes in jewelery, repairs, buying gold, design and crafting jewellery. Find here a wide range of online jewelry. Mix and match your jewelry as you wish.
Service
At Jeweller Christian we want to offer you the service you can expect from a distinguished jeweller. You will receive honest and personal advice from us to find your perfect jewel or watch. So you as a customer are fully equipped and you wear the most beautiful jewelry that suits you.
Levering & Ontvangst
Heeft u uw bestelling gedaan op werkdagen voor 17:00 uur en is uw product op voorraad? Dan wordt uw bestelling de volgende dag thuis bezorgd door PostNL. Heeft u aangegeven een speciale bewerking te wensen van uw sieraad? Dan wordt u per mail of telefonisch bericht over de verwachte levertijd.
Het is mogelijk om uw bestelling te volgen met daarin een

Track en Trace code

van PostNL.

Zo ziet u precies wat er met uw pakket gebeurt en wanneer het aankomt op het door u aangegeven verzendadres.

Alle verzendingen zijn altijd gratis.
Retourneren
U heeft 14 kalenderdagen vanaf de dag van ontvangst om aan te geven dat u uw product wenst te retourneren. Vervolgens heeft u nog eens 14 dagen om het product te retourneren. Sieraden die op maat en naar wens bewerkt zijn, kunnen niet geretourneerd worden. De waardevermindering voor geretourneerde sieraden die beschadigd of gedragen zijn wordt verrekend met het retourbedrag.
Geretourneerde sieraden dienen verpakt te worden met alle originele producten en verzonden te worden naar: Wemenstraat 55, 7551 EW Hengelo (Overijssel). 
Bekijk voor meer informatie onze Algemene Voorwaarden.
Uw oud goud verkopen?
Bij Atelier Christian krijgt u gegarandeerd de hoogste prijs contant voor uw goud. Wij zijn al meer dan 43 jaar gespecialiseerd in het inkopen van onder andere goud, zilver, diamanten, sieraden, edelstenen, munten en horloges.
Contant geld
Heeft u gouden sieraden die u niet meer draagt? Of waardevolle gouden stukken geërfd? Dan bent u bij ons aan het juiste adres. In onze juwelierswinkel in Hengelo kunt u direct een taxatie ontvangen van de waarde van uw sieraden. Wij betalen u direct uit in geld. Zo heeft u de hoogste waarde voor uw oud goud.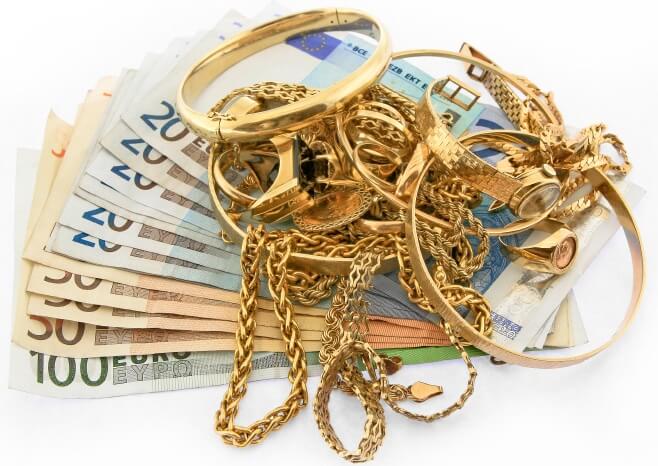 Heeft u een uniek ontwerp?
Heeft u een bijzonder ontwerp dat u dolgraag wilt laten uitvoeren? Bij Christian zijn nagenoeg al uw ideeën en sieraden-ontwerpen uit te voeren. Wij maken een vrijblijvende 3D-schets zodat u het ontwerp direct ziet. Van schets naar uw droomsieraad.
Uw eigen sieraad
Alle elementen die u altijd al in uw ontwerp heeft willen terug zien, zijn met de unieke vormgeving van Atelier Christian mogelijk. Wilt u een eigen ontwerp voorstellen? Wij maken uw droomsieraad op maat.
Garantie
Bij Juwelier Christian heeft u garantie op uw aankoop. Bij aankoop van een sieraad dat door de Goudsmid van Atelier Christian is gemaakt, heeft u, naast de wettelijke garantie, recht op een levenslange garantie
Met een levenslange garantie heeft u voor altijd de beste service.
2 jaar garantie
Juwelier Christian biedt u op alle sieraden van het merk

twee jaar garantie. Op alle overige merken en op alle horloges heeft u eveneens twee jaar garantie bij normaal gebruik. Ook deze extra garantie doet niets af aan de wettelijke garantie. Voor vragen bel onze klantenservice via info@atelierchristian.nl of 0742437513.
Meester in de Goudsmeden

Officieel dealer

Unieke sieraden

Veilig en online betalen

Luxe cadeauverpakking

Levering binnen 1-2 dagen

Uitstekende service

Reparatie bij schade

Echte juwelier sinds 1974